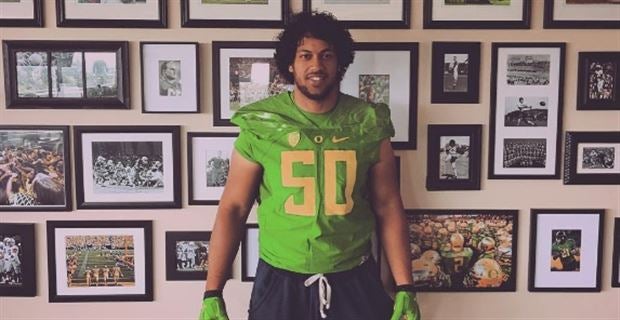 JC offensive lineman John Vaka out of Diablo Valley College announced his commitment to Oregon during his visit on Instagram.
The 6'5″ 280-pound lineman picked the Ducks over offers from Arizona, BYU, Washington State, Hawaii, San Diego State, Cincinnati, Iowa State, Colorado State, UCF, and Idaho. Vaka can play both sides of the ball, but is being recruited on the offensive side.
To discuss this article, visit our forum here.
Highlights:
Latest Ducks Attack News