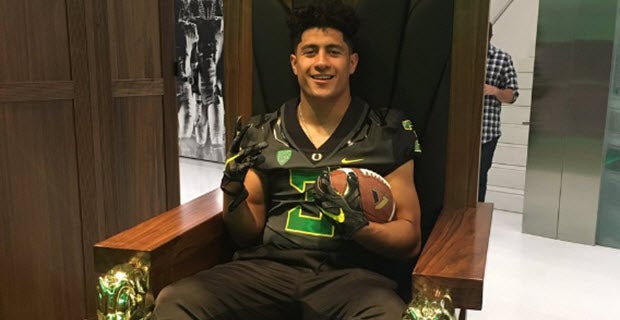 Cyrus Habibi-Likio, the 6'1″ 215-pound two way athlete, announced his commitment on twitter today, "Trust in the Lord & God Bless. . . THE University of Oregon."
Habibi-Likio picked the Ducks over offers from USC, Utah, California, and many others. Oregon is recruiting him to mainly play defense, specifically a hybrid role at the linebacker and safety positions. However, he has said that the coaches will leave the door open for him to play offense (running back).
To discuss this commitment, visit our forum here.
Highlights:

Latest Ducks Attack News